Sandnes, East (2006)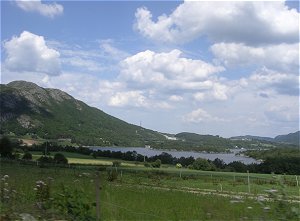 "Historic" good relations and cooperation with Gottfried Heinzerling from IRIS RESEARCH (formerly Rogaland Research) lead to a very challenging new assignment in 2006.
Cities of Stavanger and Sandnes forming more or less a conurbation with about 200000 population in the region of Northern Jaeren, regional land-use planning is now focussing on a number of relatively scattered development areas in Sandnes East to allow further population increase by about 45000 heads.
The IRIS RESEARCH / Kuehn team´s task was to identify the Public Transport Implications of such a development, especially with regard to using slightly denser housing options in order to achieve a more concentrated/effective corridor and to both reduce costs for service infrastructure in general (including PT infrastructures) and PT-operations while at the same moment allowing higher PT-quality as a branch of the planned Bybane-scheme instead of relying purely on buses again.