www.lightrail.nl/toyama

We are happy to present our case study of Toyama - the light rail showcase of Japan. Phase 1 opened in April 29, 2006. And... the latest news brought to us by Mr. Tetsuo Muro (City of Toyama, January 2010): "I can convey you a piece of good news at the beginning of the New Year.
A new tram line was inaugurated in Toyama City on December 23, 2009. It is the Tram Loop line which I explained to you when you visited Toyama City in April, 2008."

Please scroll down this page slowly ...



Landscape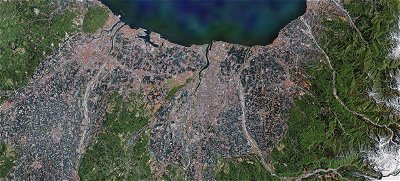 Geography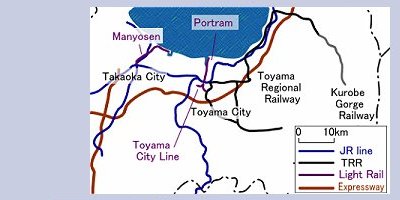 Region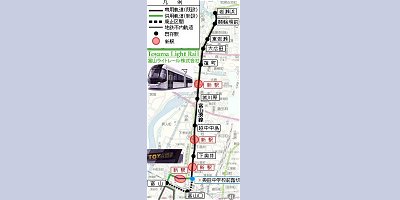 Phase 1 - April 2006
PORTRAM: Conversion of the harbor railway to tramway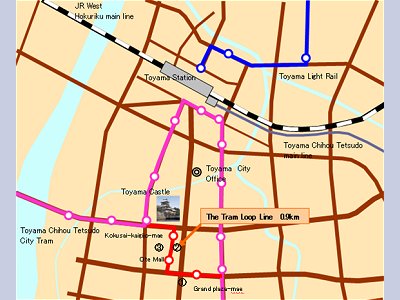 Phase 2 - December 2009
New city tramway loop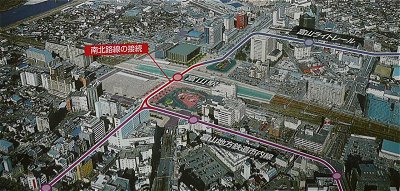 Phase 3 - 2014
Link between PORTRAM and city tram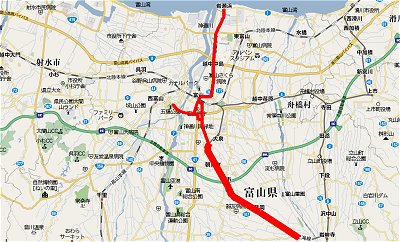 Phase 4 - > 2014
Regional extension


Rob van der Bijl (left) visited Toyama (April 2008); Tetsuo Muro (middle) and Yasuo Awashima (right).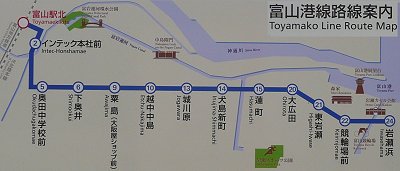 PORTRAM's official route map (phase 1)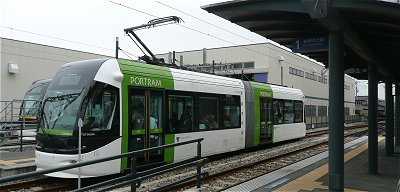 New tram of Toyama (TLR0600 by Niigata and Siemens)






Liveries of the seven trams cover all colours of the spectrum.


Livery of the new CENTRAMs for the loop line is silver (In Heiwa-dori) and black to symbolize Toyama as industrial city. Mr. Tetsuo Muro made this picture for us at the first day of operation of the inner city loop.


Design quality of all stops is very high. Moreover all stops are very well integrated in public realm and urban environment.


Several stops offer parking facilities for bikes.


Feeder bus offers transfer.


The new street section is single track, though comprises two side platforms on the new stop halfway the section.


View on a section of the former railway which is now used by the tram. The urban alignment is close to existing buildings.


Lady driver at the city tramway (April 2008)


Toyama-type of tram serving neighbour city Takaoaka
Some data
Toyama: 418.000 inhabitants
Length Phase 1: 7,6 km. (incl. 1.1 km. new street section)
Construction costs Phase 1: approx. 34 million euro
Operation costs Phase 1: 300 million yen / year
More data and publications to come...

Information
Please contact: Rob van der Bijl

Links
Japan File Light Rail Atlas: here...
Study Tours Japan by Rob van der Bijl: here...
Our home page: www.lightrail.nl...
Plus our Japanese section: www.lightrail.nl/jp...
And our office: here...
Acknowlegments



Rob van der Bijl wants to thank Tetsuo Muro and Yasuo Awashima, as well as all the other people of Toyama who contributed to this case study. Moreover he wants to mention his colleague urban planner Kei Minohara in Tokyo who supported him in many ways. Last but not least Rob wants to thank architect Yushi Uehara for his support - and it was very nice to meet his mother who lives in Toyama.
(C) Dr. ir. Rob A.J.van der Bijl, Amsterdam/Toyama, 2007-2010