Highlights
Breakthrough light rail in Belgium
The regional international tramway Hasselt (Belgium) – Maastricht (Netherlands) has been approved by the Flemish government (October 2013). Meanwhile extensions of the networks of Antwerp and Ghent are in full progress.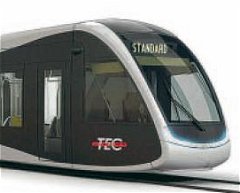 Design for new tram of TEC, Liège.

In Wallonia in Charleroi, after years of decline, the tramway network has been extended along former and planned alignments. The city of Liège prepares a French style urban system.
Breakthrough light rail in Denmark
Danish light rail projects are in progress. In Aarhus (second city of Denmark) construction of the regional tram-train project is in preparation. The 'Ring 3' project, a tangential tramway in the urban region of Copenhagen is approved and in preparation. Other projects among others: a French-style urban tramway in the city of Odense. More information at our friends of www.letbaner.dk/…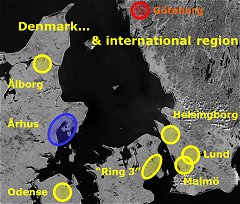 Light rail map (LRA, 2013)

Also light rail in neighbouring regions in Sweden: Goteborg (existing tram system) and serious plans in Malmö, Lund and Helsingborg.
Drawback light rail Netherlands
Unfortunately the ambitious RegioTram project in Groningen has been killed late 2012, mainly due to politicized considerations and miss-interpretations.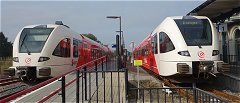 The region of Groningen are and will be served by regional trains, like these ones at the station of Winschoten.

The light rail scheme Zwolle-Kampen is converted into a heavy rail solution, using regional trains.
Dutch RijnGouwelijn killed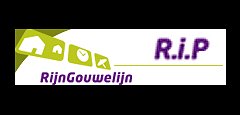 No highlight. But a very bad 2011 for the RGL project, one of the biggest light rail schemes in The Netherlands. After years of political battle new elected officials pulled the plug. RGL: 'rest in peace'.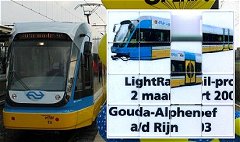 Despite many years of preparation neither politicians nor professionals could solve the project puzzle.
New tramway in Tokyo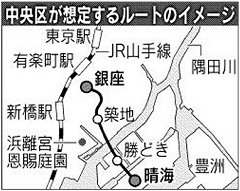 Tokyo city budget for 2011 includes funding for the construction of a new tramway, running from Ginza to the Harumi area of Chuo Ward. More info: at Japan Probe...



Groningen (Netherlands) decided to introduce a tram. The proposed system entails two lines (2016) and regional 'tram-train' extensions (after 2020).
The official web site: www.regiotram.nl/.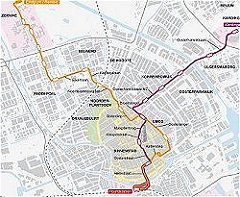 Groningen city: urban map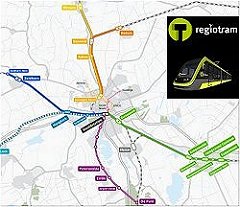 Groningen region: regional map
More highlights here...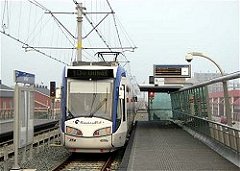 RandstadRail is another important light rail project in The Netherlands. Since 2011 fully operational.
Zwolle-Kampen
After RandstadRail a new TramTrain in The Netherlands: according to the awarded proposal of Rob van der Bijl (LRA) et al. - and already announced at the pages of LRA several years ago (2003).
The regional 13km railway in the province of Overijssel between Zwolle and Kampen will be transformed into tramway. 2015 this 'conversion type' project is due to open. The tram is justified by the fact that it offers better accessibility to existing and new urban areas. Five new stops have been envisaged.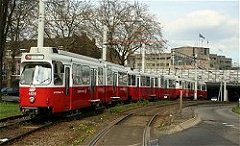 More highlights here...